Week 10 - Make things
1. Make things.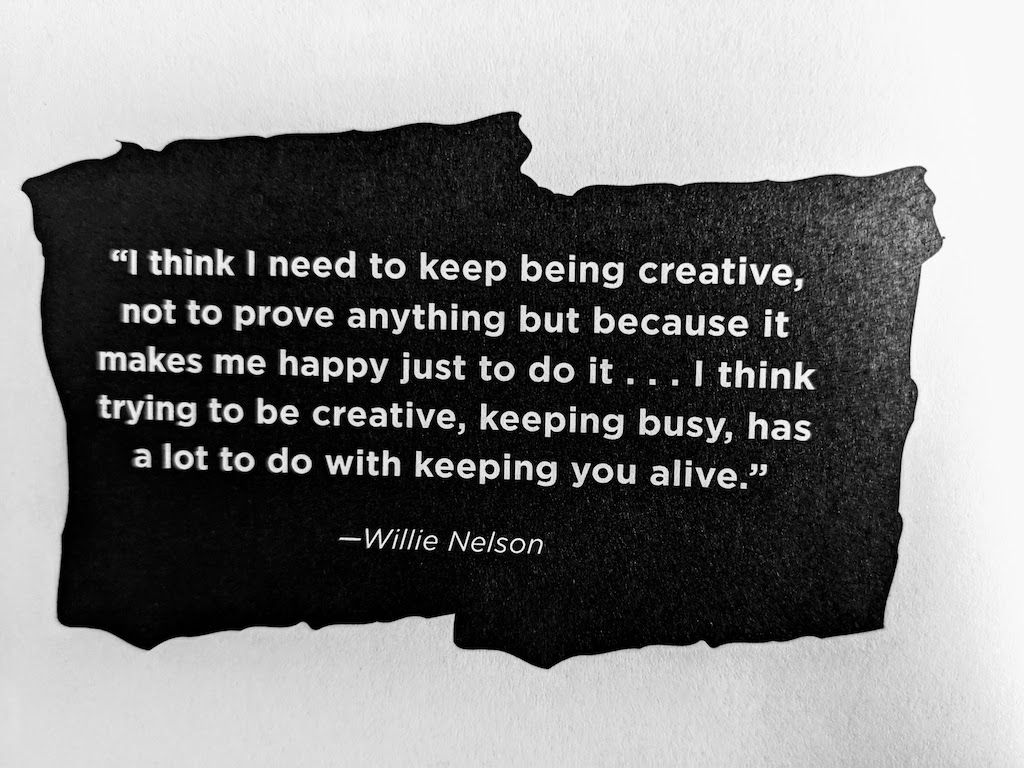 Willie Nelson Quote in Austin Kleon's 'Keep Going'
This is the time to be a creative rebel - to make things, to build things.Doodles, paintings, new awesome dishes, creative exercise dances, songs, books ... whatever you've always wanted to do - whatever you were envious of other people for being - well, now you can try it out and see if it fits you.
Making things makes humans happy. So do more of it this week.
━ ⋅𖥔⋅ ━━✶━━ ⋅𖥔⋅ ━
2. The shelter-in-place mental journey
This has been my mental journey this week.
Early in the week: From the tension of everyone being at home all the time: "WHAT ARE WE GOING TO DO?"
Then when, trying to teach kids who are home and trying to be productive at work: "I CAN'T DO THIS. I'M SO OVERWHELMED. AAAAHHHHHH".
The overwhelm, expectations and challenges hit a threshold: "SCREW THIS. ".
Stubbed toe jolts me out of my valley of misery" I'll just try doing things this way today. We'll change things as we go. Experiment. Keep Calm and carry on."
We're all going through some kind of mental journey - somewhat like like this or somewhat different.
I want to get to "WOAH! HOW LUCKY I AM TO BE ALIVE! WHAT CAN I TURN THIS OPPORTUNITY INTO?".
Laurie Anderson Quote in Austin Kleon's 'Keep Going'
━ ⋅𖥔⋅ ━━✶━━ ⋅𖥔⋅ ━
3. A new chance
Last year, J.R. Storment published his heart-wrenching letter about his son's death, and his regret on not spending enough time with his kids - in favor of work. We all read it, empathized, pictured ourselves in that situation, cried, forwarded it to all we knew.
And promptly went back to our old ways.
Well, here we have in our laps, an opportunity to actually spend time with our loved ones. Will we take it? Or will we whine, and complain and squander this opportunity?
━ ⋅𖥔⋅ ━━✶━━ ⋅𖥔⋅ ━
4. Lunch Doodles with Mo Willems
Over the last two weeks, various people had sent me links to Mo Willems (of Elephant & Piggie fame) new stream - Lunch Doodles with Mo Willems - which airs 1.00pm ET starting March 16.
We got started on this yesterday. There's something in it for kids and adults. He talks about his process of making these comic books, how he thinks about his drawings, and of course - teaches us how to doodle!
It's something I hope we can do everyday!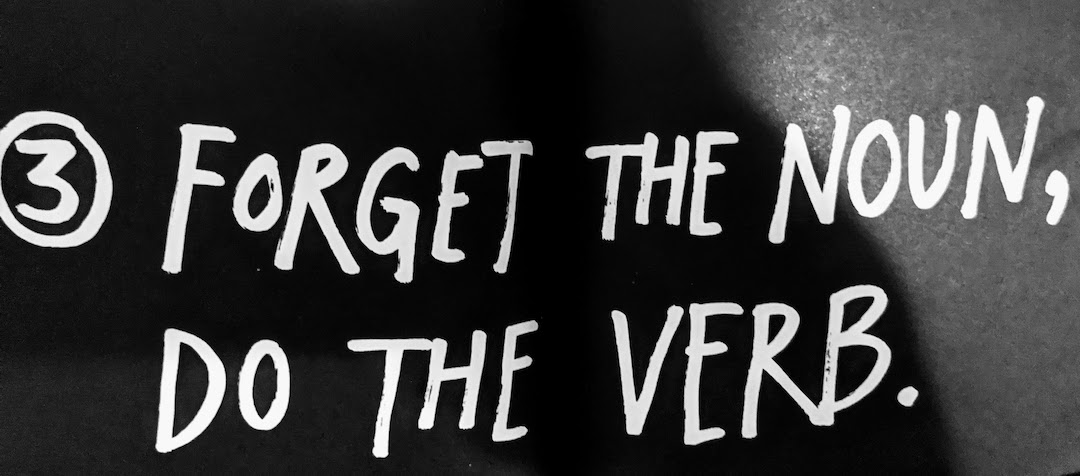 Chapter 3 of Austin Kleon's 'Keep Going'
━ ⋅𖥔⋅ ━━✶━━ ⋅𖥔⋅ ━
5. Uncanny Valley
I am currently reading Uncanny Valley - Anna Wiener's memoir about her time working as a 'tech worker' in the bay area. So far this book has been spot on, funny, insightful and also makes me cringe!
6. Working from home. And so is your partner?
A funny thing about quarantining is hearing your partner in full work mode for the first time. Like, I'm married to a "let's circle back" guy — who knew?

— Laura Norkin (@inLaurasWords) March 19, 2020
Some of the replies are hilarious too!
I'm living with the flesh it out and pivot guy... Not enough Lysol. pic.twitter.com/sWSiKRTrze

— alisha (@alishawiese) March 19, 2020
I live in fear of my boyfriend hearing my 'talking to external stakeholders' syrupy chirpy voice. Especially if I'm talking to someone who has the shits. I sound like a fucken Disney Princess pic.twitter.com/bXEQD94TKI

— Kate (@scifikate) March 19, 2020
━ ⋅𖥔⋅ ━━✶━━ ⋅𖥔⋅ ━
All images here are photos from Austin Kleon's book 'Keep Going'.
ASCII divider art from here
The fonts used here are from David Jonathan Ross' Font of the Month Club